The Lighthouse Recovery Home for women is a residential program designed to promote sustainable, long-term recovery. This faith-based 3-phase program is designed around a 12-step program that restores dignity and develops healthy boundaries with self and others. On average, graduates are able to complete the program in 10 months, but the program timeline is flexible to every resident's needs.
Program Description
The program is based on a 12-step recovery program as well as part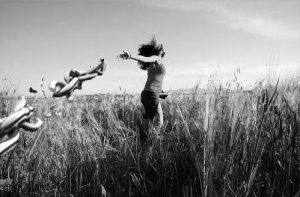 nerships with a variety of community based programs and services that include Delaware County Community Corrections, Meridian Health Services, PathStone Housing Corporation, Urban Light Community Church, and others. Every resident acquires a mentor, counseling with a mental health therapist, attends Sunday church services and outside community support recovery groups. Each resident is required to participate in community service opportunities that may arise.
Application Process
All prospective applicants should complete the application provided below. Applications can be emailed to The Lighthouse Director Dori Taylor at: dtaylor@urbanlightcdc.org or mailed to: ULCDC/The Lighthouse PO Box 3185 Muncie, IN 47307.
The Lighthouse contact phone number:  765-717-2747.
Applicants will be contacted for an interview. All formal interviews are reviewed by an application committee. (For reasons of confidentiality, an applicant's full application is only reviewed by The Lighthouse staff. An interview form and the applicant's statement at the end of this application are the only items reviewed by the application committee. ) The Lighthouse Director will notify applicant within 48 hours of the formal interview if she has been accepted into the program.
The Lighthouse Resident Handbook 2022
Probationary Period
2-4 weeks
During these first two weeks, an attitude of willingness, humility, and honesty and ability to function within the guidelines of the house will be assessed before beginning Phase 1 of the program. Defiance and an attitude of unwillingness are causes for immediate termination of residency within the probationary period.
Phase I – Primary Recovery
90-120 days
This phase will offer time for introspection to identify individual patterns of behavior and to understand and build a healthy support system. This phase will focus on steps 1-5 and book studies. Residents will also be assisted with obtaining proper identification to prepare for employment. Sunday church attendance at Urban Light Community Church will be required in this phase.
Phase II – Maintenance
1-6 months
Complete steps 6-12. Residents are given up to 30 days to find employment. This is a time of finding a balance between work, life, and recovery. Sunday church services will still be required at a church of resident's choice.
Phase III – Transition
Up to 90 days
Residents will complete an exit plan as they seek to transition back into the community!
---
Support the Women of Lighthouse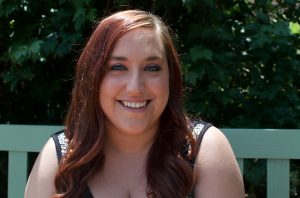 Meet Christy…
Christy entered the Lighthouse in November of 2016 completely broken and lost. She wanted desperately to change her life but had no idea how much the program would really help her find herself. She feels blessed to have been able to work through her deep-seated issues, but most importantly she was able to strengthen her relationship with God. She graduated in June of 2017 knowing how to live a happy, healthy, and productive sober life. 
If you would like to financially partner with the women of the Lighthouse, you may do so by sending a check payable to Urban Light Community Development with "Lighthouse" in the memo. ACH options are available. You can also give an online donation below through Paypal.
Statement of Faith
The Urban Light Community Development Corporation is an independent corporation that is supportive of Urban Light Community Church. Therefore ULCDC shall require that any religious programming offered to residents not conflict with the Churches of God, General Conference "We Believe" statement, which stresses the importance of unity in essentials, liberty in non-essentials, and charity in all things. The ULCDC shall be the final arbitrator concerning the appropriate practices of volunteers in service to ULCDC clients and programs.